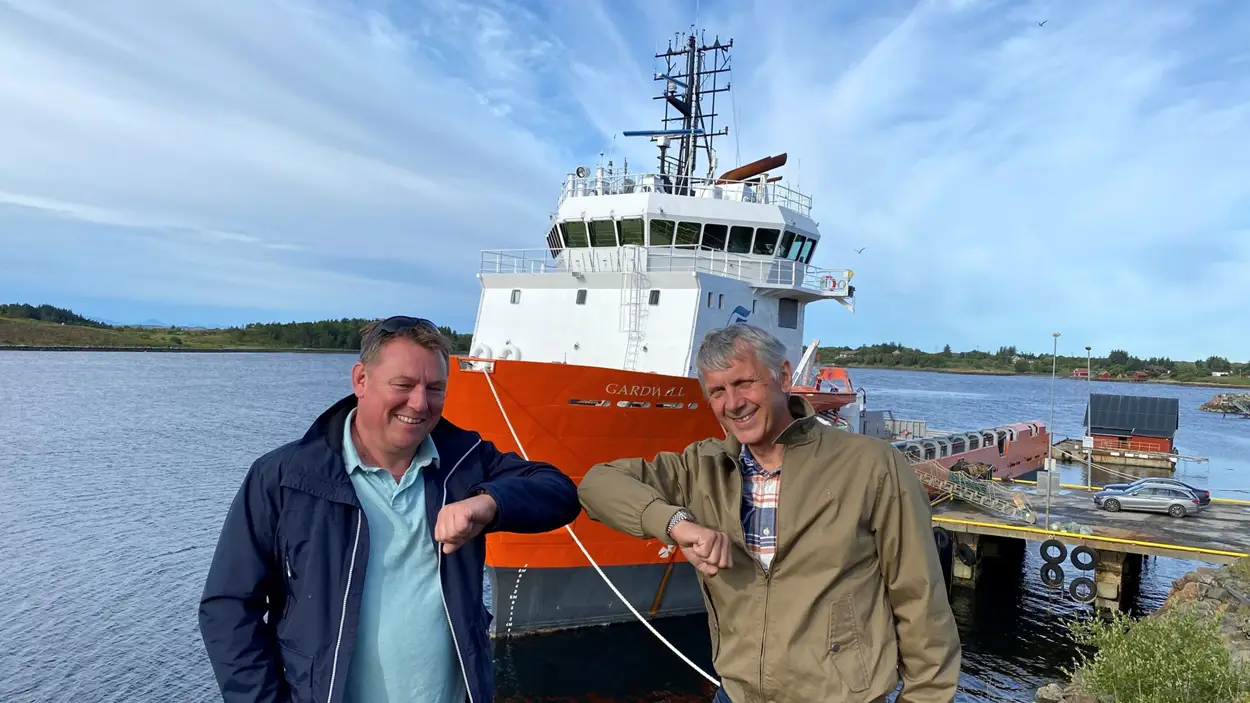 06-08-2020
FLS delivers FLS CALIGUS to Eine's new ship: Smøla Viking
A lot of exciting things are happening in the new Smøla-based shipping company Eines AS. In June, their second boat arrived, Smøla Viking, a former offshore supply ship called GardWill.
Vi satser videre innen service for havbruksbransjen og denne båten representerer et meget stort løft for vårt firma, sier daglig leder Jan Eirik Nordseth.
I de nærmeste årene skal båten gå på kontrakt for seks ulike oppdrettere i Nordland. Båten vil huse et FLS-avluseranlegg, også omtalt som grønn avlusing; ingen kjemikalier og lav energibruk, og ikke minst skånsom for laksen.
Flatsetsund Engineering leverer med dette deres største kontrakt til nå. Anlegget er oppdatert på en måte som gir enda høyere avlusningseffekt, og har en total kapasitet på over 200 t. pr. time.
Vi er svært glad for det gode samarbeidet vi har fått til å Nordmøre, – og vi er stolte av å gå foran for å fremme god fiskevelferd, kommenterer daglig leder Lars Georg Backer.
Les hele artikkelen på iLaks